When
Shruti Haasan
joined us for a virtual chat from the sets of her pan-India flick,
Salaar
, she was clearly excited, now that she was back at work after the second wave of the pandemic. But as she got talking about work, films and life in general, the conversation took an interesting turn and veered towards women in cinema, the prejudices they face and the expectations that society still has of women on the other side of 30.
Shruti
minced no words as she opened up like never before about how she came to terms with her own individuality and why she wouldn't trade that for anything else. Excerpts:
Shruti, how does it feel to be a part of your first ever multilingual pan-India project?
It's exciting. Salaar is such a cool project in every conceivable sense… the cast, the crew, the scale, everything. I'm also excited about the fact that it cuts across so many regions. Films like Baahubali and KGF broke the glass ceiling and now two individuals from both those films (Prashanth Neel and Prabhas) are coming together for this film. I think Salaar can be one such film that will slice across languages and regions.

Do you think the gap between south cinema and the Hindi film industry is being bridged with films like Baahubali, KGF and now Salaar?


Oh yes, most certainly. When I started my career 12 years ago I often heard comments like 'How come you're so fair-skinned for a South Indian?' or 'how come your English is so different, is it the Tamil accent?" And I always felt "How does nobody get it that this is really inappropriate.'
I used to wonder if we have an ingrained sense of cultural misunderstanding between each other. And I've always wanted to be at the space that we are in today in cinema. But having said that, from my experience of working in Hindi cinema, nobody's looked down on South Indian actors. In fact, they've always respected our work ethic, content and creativity. They've always been genuinely respectful of the way we work and the success of our industries. I'm thrilled to see that we're now blending talents from across industries to create diverse content.
You've been training in mixed martial arts for the last few years, more so in recent times. Will we see some of that action in Salaar?


No not at all. Mixed martial arts is something that I do for myself, it helps me with my anxiety. You won't see me doing any of that in Salaar. With female action, which is really something I enjoy very much, it's very dependent on how convincing it is in the story. Not because women can't kick butt, but in India it's such a dichotomy with women like me and women who're not so privileged and can't defend themselves. So you have to be careful about how you approach this and how real it should feel. It's powerful for a woman to kick butt on screen but it has to blend into the story in a way that reflects reality.
Do you think filmmakers are reluctant to show women in badass roles with action scenes?


I wouldn't blame cinema for that because that's just the perception of women in society. Even in the West, it took a while before women got to do such roles. But cinema and art allows us to imagine these beautiful things and maybe things that are one step beyond what you see. I've always loved doing serious dramas because I've always loved crying and dying on screen (laughs). I really love comedy. I think it's the hardest thing to do. And of course, I live for action. I basically described a male hero's career, so that's what I want (laughs).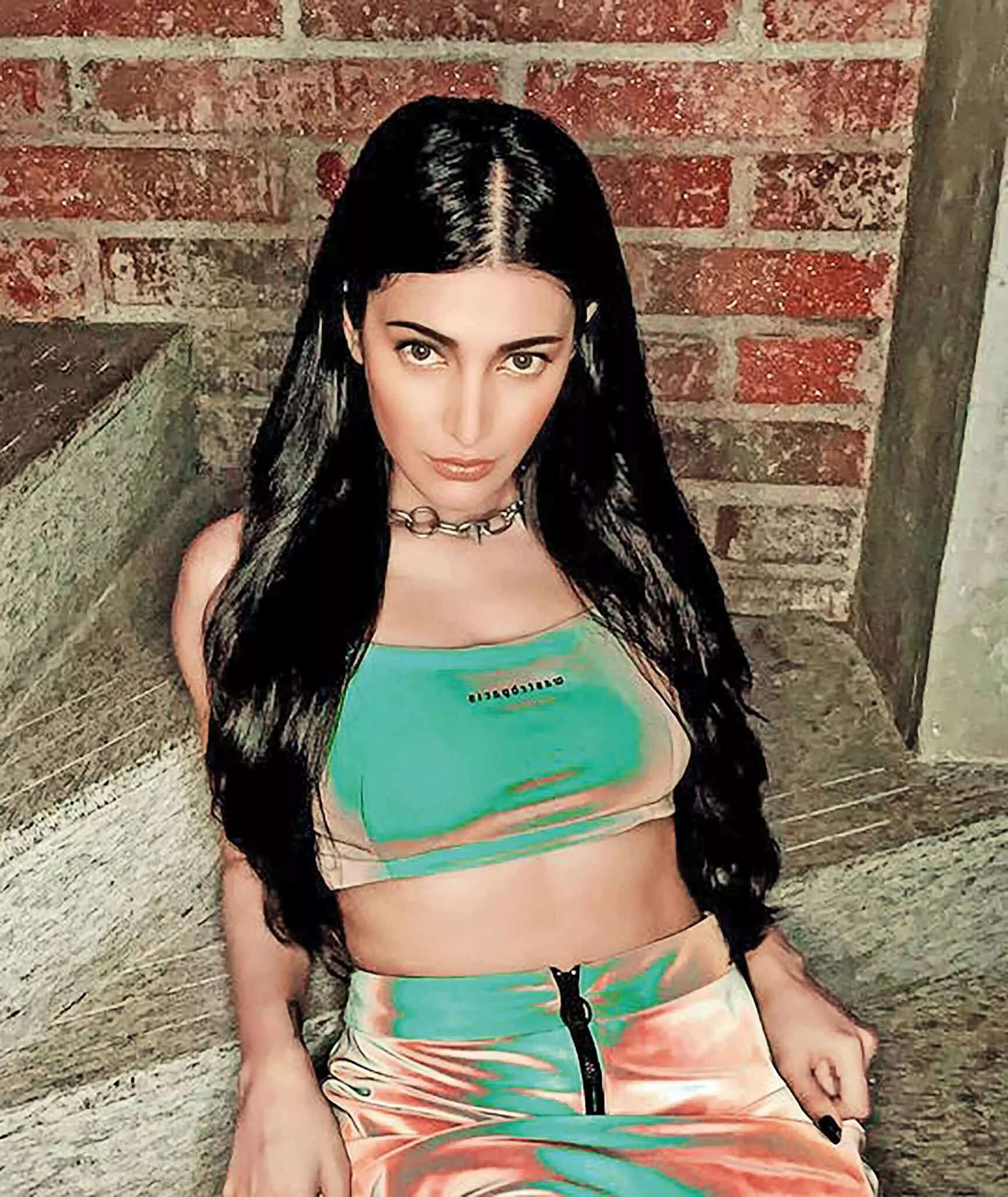 Do you think women of all age groups are constantly and unfairly judged for their choices?


Women have borne judgement for centuries in all societies for different reasons. I feel it's really weird that in 2021, I have to answer or justify why I don't want to get married. Only the person that I'm dating deserves to know what I think of marriage. I don't understand why I must tell anybody else. I understand that's the way society is. But I've never been able to live by other people's standards or expectations. I'm proud that I'm the woman that I want to be. I may not fit your definition of a perfect woman but I'm my perfect woman.
By the time women are 35, society expects them to be 'settled' with their spouse and kids. Anything else raises eyebrows, especially if you're an actress who continues to do movies. How do you deal with that?


I've always said this, my life started at 30. Until then, I went through a lot of stuff in my own head and I needed more time than maybe other people to figure stuff out. The first step was saying, 'My timelines are different, I'm not inadequate or below anyone in this imaginary competition'. So starting to understand myself and having a real relationship with myself based on true communication with myself only started when I was 30. I wouldn't have it any other way, because I enjoyed every second of it.
Another way in which you stand out from the rest is your love towards goth culture. You love to wear black and your fans even call you goth papa. How long did it take for people to accept this side of you?


When I first joined the film business, I was in a pair of leather pants with duct tape all over my body in my first song ever (Aazma Luck) in a movie. I was dressed like that throughout the movie. But everybody was like, 'You cannot be like this. As a leading lady in India, you can't dress like this. Throw that black away, wear the pink, etc.' I said okay. It was a part of my job and I agreed. But once I'm off the sets, I'd like to go back to being myself. Goth is a beautiful sub-culture and it's not just to do with how you dress. It's about what you read, consume, listen to. It's nice for all of us to have a corner for those with whom we feel confident, safe and connected. For me, that's metal and graphic novels. Women in those graphic novels are my heroes. They are strong and unique. Being goth is a lot more than just wearing black clothes on Instagram. But if that represents the fact that people can be different and people allow themselves to open their minds to embrace different personalities… If I can do that by consistently wearing black nail polish, I'll do it.